Mods /
Things From Elsewhere
This mod adds a few new craftable items that require some semi-rare resources:
Obsidian Sword (Macuahuitl) - better than a club, if you can find the obsidian. Not very durable.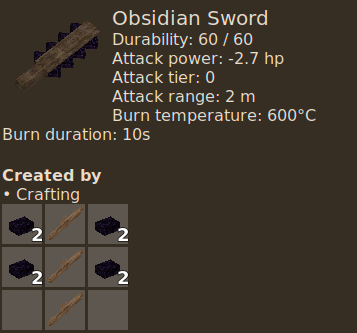 Boar Tusk Helmet - an early bronze age headgear made from the tusks of many boars. Good protection, if heavy.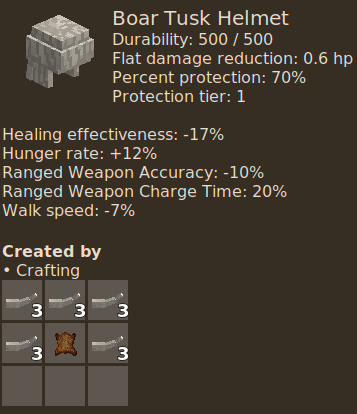 Longbow - crafted from the wood of the rare yew tree.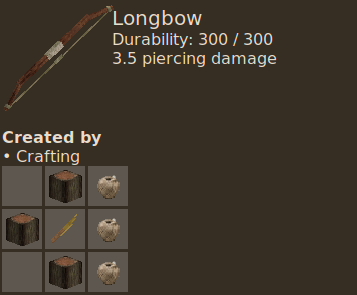 They're intended to add some variety without upsetting game balance, and more items of this kind will be added later.
To support these, there are now yew trees and wood, and boars drop tusks instead of bones. Bighorn rams also drop horns, and these will be used for crafting in future versions.